X-rays are only taken when there are clear clinical reasons for doing so, and are referred for according to accepted guidelines.
X-rays are a valuable diagnostic tool. for the following reasons.
It is important that your chiropractor can collect as much information as possible about your condition. For example, these x-rays are of individuals who presented with mild low back pain.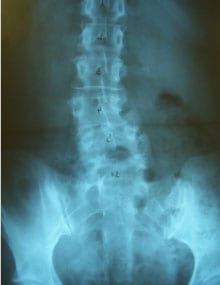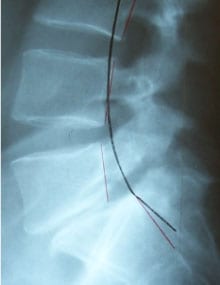 Can you see the 'kink' in the first x-ray? And the slippage of one bone on another and subsequent disc damage in the second? (called a 'spondylolisthesis', for all you spelling bee fans!) And this posture-pro examination of an individual seemed to indicate a neck problem – forward head posture the culprit again?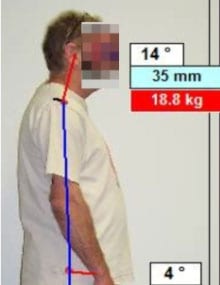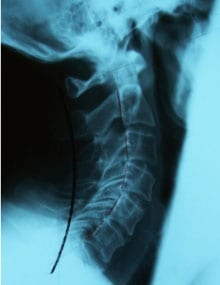 However, the X-ray shows there was plenty of curve in the neck – in this case it was excessive stoop in the chest (over 50% increased) which was causing the problem.
At Mawson Lakes Chiropractic we refer our x-rays to specialists in X-ray imaging. You can be sure that they take all precautions to reduce the amount of X-ray exposure. In fact current research indicates that X-rays in low dosage are not as harmful as once thought.1
A Rebuttal to Chiropractic Radiologist's View of the 50 year olf, Linear-No-Threshold Radiation Risk Model (Commentary). JCCA 2006;50(3):172-181. Oakley P, Harrison DD, Harrison DE, Haas F.
Would you like to book an appointment with us?
Our online booking system is available 24/7 for your convenience. It is quick and easy, and your appointment will be confirmed immediately.