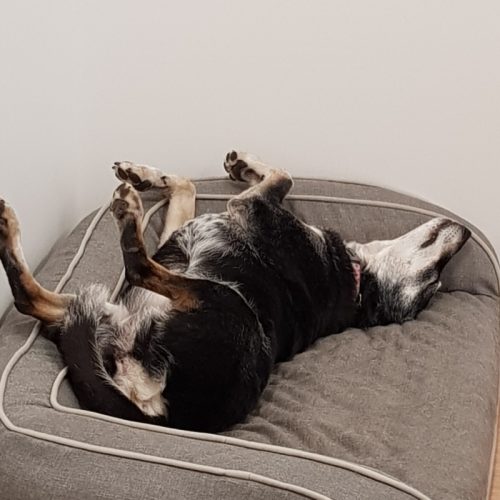 Oy is our resident Kelpie. She first came to be in the clinic recuperating for a long while after being hit by a car and now just expects to come every day, just in case any lost sheep come wandering in!
She is a very calm, well mannered dog who pretty much just schmoozes around on her cushion every day. She loves a pat and a scratch on her sore hips but don't rub her belly unless you have nothing to do for the next twenty minutes!
If you have any dog allergies, cultural sensitivities or are uncomfortable with a dog being in the office, please let us know before coming in and we'll let her know!
Sorry, we couldn't find any posts. Please try a different search.
Would you like to book an appointment with us?
Our online booking system is available 24/7 for your convenience. It is quick and easy, and your appointment will be confirmed immediately.